The Mobile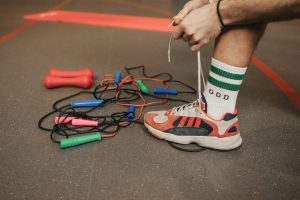 Personal Trainer
When most people think of retaining the services of a Personal Trainer, they think they have to go to a gym, use all that complicated equipment, pay additional fees to join the gym on top of the Personal Trainer's fees, and the list goes on.
Although there are many advantages to training at a gym, with access to a wide variety of equipment all in one place, it still cannot compete with the benefits that come with a Mobile Personal Trainer.
"A Mobile Personal Trainer, what's that?" I hear you say, and before we continue, it is not a phone app.
Mobile Personal Training is where the Trainer comes to YOU!
The convivence of being able to choose where you hold your training sessions, be it at home, work, your favourite park, the beach, etc, not only saves you money (from additional fees), but provides a more personalised, focused, and comfortable session with your Personal Trainer that is away from the crowded and confined environment of the average gym.
When thinking of Mobile Personal Training the average person might make the expected assumptions of "But to get real results don't you need the fancy machines and the big heavy weights that you can only find in a proper gym"
The simple answer to this question is NO…. You do not.
Your Mobile Personal Trainer is qualified and specialised to guide you to reach your goals using your own body and the environment that you are training in.
Should your training program require any additional equipment, this will be provided by your Personal Trainer.
Of course, there are people who have their own equipment that they wish to use, and your trainer can incorporate that equipment into the program as well, if it is necessary to achieve the specific goal.
Another advantage of a Mobile Personal Trainer is that if you do wish to do some or all of your training in a gym of your choosing, your trainer is qualified to do that as well, but keep in mind that extra costs (gym fees), and gym approval may be involved.
A Swoop Fitness Mobile Personal Trainer covers all of your fitness needs with a professional service that gives you the convenience to hold your sessions where you feel the most comfortable and take advantage of all the benefits that come along with Mobile Personal Training.